Tribe Security is where Chicago area clients turn when they need armed security for any sized detail. We are Native American owned and put strict focus into customer service for reliable armed security services you can always trust.
When you hire Tribe Security for armed security guards, you know you are getting the best service and protection available.
We offer dependable security services 24-hours a day, 7-days per week for any type of security situation. We can protect people, property, and your company's reputation. We can protect assets, provide transportation security, and offer concierge VIP security for celebrities, sports stars and more.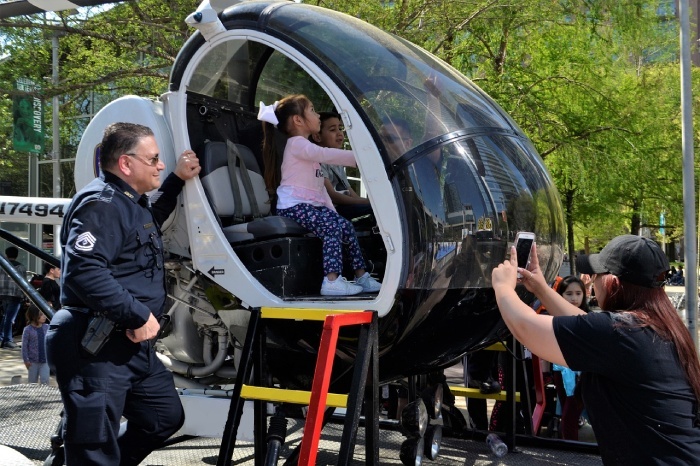 Safeguard people, assets, and property
Keep those objects and people who matter most under constant protection. Our armed security guards are skilled at assessing all threats and mitigating losses. You can remain confident that your valuable assets are in the best of hands, no matter where you require protection throughout the Chicago area.
Conduct mobile or stationary tours
The mere presence of a mobile or foot patrol guard can be enough to deter illegal activity and vandalism. We can also provide gate shack security guards who can interact with and provide assistance to the public. If you need armed security, we have the eagle-eyed security guards you need to keep your property and assets completely safe.
Communicate with or provide assistance to the public
Our guards can comfortably interact with the public. Each is trained to provide eye contact and actively listen to provide assistance and assess threats. We can also provide armed security for events, special occasions, and more.
Write reports and log daily occurrences
We strive to offer complete transparency with regards to all security activities. Our armed guards will keep a constant watchful eye and are prepared to act at a moment's notice. One thing is certain; you never have to wonder what our security guards are doing. That is because every action and all day-to-day incidents are logged in detailed reports for your convenience.
Render emergency first aid when needed
Each of our security guards is trained in CPR and other emergency response modalities. This allows them to provide immediate assistance to individuals who may be injured or suffer accidents while our guards are on duty. That means that your armed security personnel can ensure all high-octane situations are brought under control and people stabilized until the proper authorities arrive.
When it comes to the dressing code of your security personnel, you're in charge. We default to uniformed security to convey the level of authority your assets and property need to deter criminals and vandals. However, if you want a professionally dressed security guard, say the word. Your armed security personnel will arrive in a suit, just as you prefer.
Armed Guards Outwardly Project Authority to Protect Your Interests
When you work with Tribe Security, you know you're getting professional security guards who come with the proper firearms and uniforms. That is because uniformed armed security personnel sends a strong message that your property, guests, or assets are under constant surveillance for total and complete protection.
The armed security guards assigned to your detail can arrive on foot or conduct mobile patrols, but each will be armed and ready to act just as you prefer. We can provide workplace security, emergency security, and close protection for assets and VIPs. Our officers can assist guests and the public while keeping a watchful and trained eye to assess and diffuse threats. That makes us an all-in-one service and now we're ready to protect you.
Before we hire our armed security guards, each one is thoroughly vetted with background and reference checks. We also regularly drug test our officers to ensure our security personnel are always reliable and ready to respond quickly and calmly in any scenario.
In addition to background assessments, we provide complete and ongoing training to our guards. This training regiment keeps our security guards in excellent shape and their skills honed so that you always know you're getting the most tactical security guards in the greater Chicago area.
Adaptable Armed Security That is Always Prepared to Respond
Our armed security guards are highly trained to respond to any scenario, peaceful or violent, all while ensuring your property or assets remain well-protected. While they do carry firearms, each is held to the highest levels of professional standards. That means that our security guards will act if needed with the appropriate levels of force.
However, resolving conflicts using non-violent means is always the ultimate goal. In case the use of force is warranted, you can remain confident that your armed security guards are uniquely qualified to de-escalate the situation quickly. They will attempt to diffuse situations using verbal communication methods first and foremost and will remain focused on bringing about peace and protection at the slightest sign of a violent encounter.
Vehicles That Resemble Law Enforcement
Upon the first inspection, all of the security vehicles we provide look just like the SUVs and sedans used by law enforcement. This acts as an immediate deterrent to all illegal activities. Our armed security guards work with both armored and unarmored vehicles to protect you and your assets.
Let's Talk About Your Security Needs