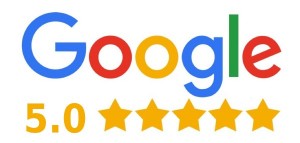 HIGHLY RECOMMEND! Our company has used many different security providers over the years. The security guards we received from Tribe Security, is by far the best! Top notch team, great looking uniforms, and they have men and women working for them. We only hired two guards for our business, but we would get random quality checkups from their management in that cool black security car. We felt safe, and will definitely use them again in the future!
Just hired this company to do security at my reunion party. 1st of all I was very upset that I got stuck paying for security myself but after seeing how David and his team work I felt like it was money well spent. I would gladly use TRIBE again and will be referring them to everyone I know that is looking to hire security!
I highly recommend Tribe Security! Me and my business partners flew out to Chicago for the N.B.A. all-star game and we needed someone to accompany us while in town. We heard so many stories about Chicago and wanted to feel safe. David went above and beyond during our stay and we will DEFINITELY hire them again. It was also great to meet a REAL Chicago Native!
Highly recommended. Working with them for a few years now and never had an issue. Always on time and great communication.
My building lost power late on Friday which meant the fire panel wasn't communicating. After getting no where with my preferred fire watch vendor, I went on Google and found Tribe. They were super responsive and were able to accommodate a last-minute fire watch for the weekend. They do selfie check-ins for every shift and everyone was very nice to work with. Would definitely recommend it.
Awesome service, very dependable!
Great company to work for, security provided is top notch. I highly recommend Tribe Security Inc. for any of your upcoming events.
Had a wonderful experience with this company. They were professional, prompt, and kind. Would highly recommend them to anyone who's looking for additional security.
Very professional and under great management.
Really great company to work with! Very professional and under great management.
Great company. Very reliable. Dedicated to doing the job correctly and safely.
Let's Talk About Your Security Needs