When looking for ways to secure your business or residential properties, there are many options to choose from as per specific needs. Mobile patrol service is fast becoming one of the most preferred among them all.
Hiring one or more mobile patrol guards enables you to effectively keep a close watch on all your properties and deter criminal activities such as theft and vandalism. If you are looking for an ideal solution to most of the modern-day security issues, the mobile patrol is the answer to your prayers.
At Tribe Security, we fully understand the rising need for greater security of residential and commercial properties. Our mobile patrol services are just of the highest quality, but they are also economical.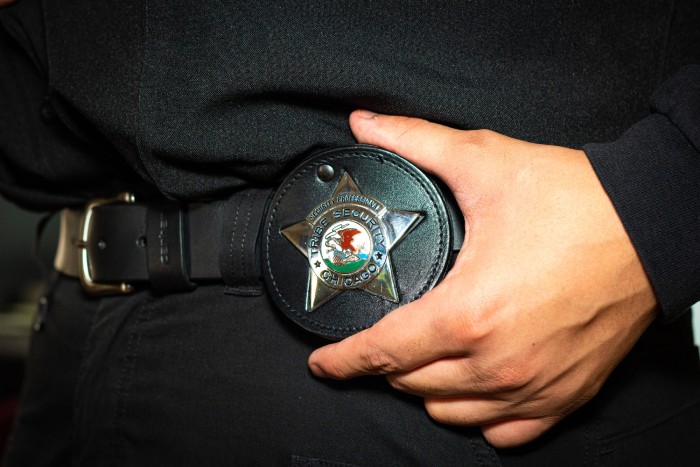 Interior and Exterior Patrols
Your Content Goes Here
We offer you patrol services both for the interior as well as the exterior of your properties. Our mobile patrol offices are well-trained to deal with any kind of security situation that may arise.
Interior mobile patrolling means that the security officer will closely monitor all the areas inside a property such as the entryways, the mechanical doors, stairways, hallways and lobbies among others.
They will keep a close watch on movements and look out for suspicious or criminal behavior. On the other hand, exterior mobile patrolling focuses on conducting perimeter patrols, guarding the parking areas, exterior doors, etc.
Whether you need interior or exterior mobile patrol service, our security patrol officers will guard the property in an effective manner and perform all the tasks assigned by the post orders as per your specific needs.
Vehicle Patrol Security
Your Content Goes Here
Our fleet of patrol vehicles remains laced with the most advanced tracking tools and systems. All our patrol officers are fully uniformed and well-versed in using the latest tracking system fitted in our state-of-the-art vehicles to provide laser-targeted patrolling for the safety of communities and properties.
Our vehicle patrol security services are available for business sites, commercial properties, industrial properties, construction sites, etc. Our mobile patrol officers can handle a lot more than just conducting thorough property checks.
Apartment Patrolling
Your Content Goes Here
In condos and apartments, the constant movement of residents and visitors increases the risk of security threats. Our apartment mobile patrol service is designed to protect both people and assets.
At Tribe Security, we offer mobile patrol for apartment and condominium complexes you can fully depend on. Our automobile or vehicle patrol includes constant drive-throughs of the entire property to guarantee the safety and security of your communities.
Our security patrol officers are not just highly trained and dedicated, but they are also well-equipped with extensive knowledge of the local areas they are assigned to secure in any location of Chicago.
Our mobile patrol services are available to guard your properties at any specified time. Apart from the regular day and night mobile patrol services, you can also hire our patrol team for on-demand services or in emergency situations.
Our ultimate goal is to ensure a safe and secure environment for your communities, staff, residents and visitors.
Hire Mobile Patrol Services
If you have large business premises, apartment complexes or industrial sites, hiring a mobile patrol service is the ideal solution to address your security concerns and keep out thieves, vandals and criminals. Reach out to Tribe Security right away to schedule a free, no-obligation consultation. We'll come up with a customized plan to secure your people and properties.
Depending on your specific security needs, our mobile patrol teams can cover multiple areas in a location, carry out property-specific tasks or perform vehicle patrols in an undercover manner.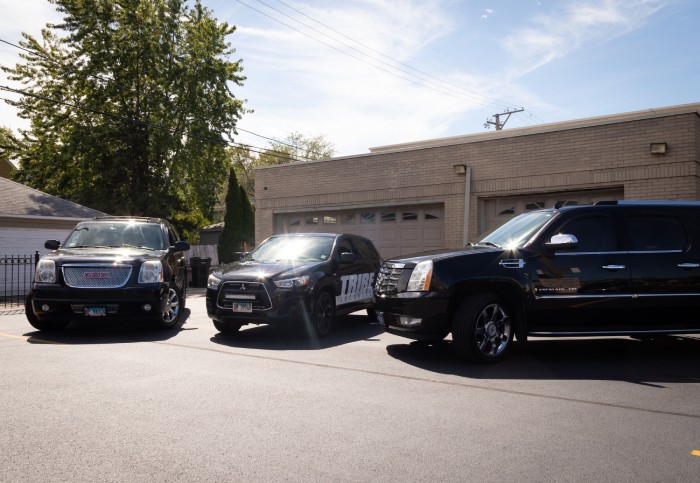 Why You Should Hire Our Patrol Services?
Mobile patrol plays a crucial role in discouraging thieves and vandals and preventing the occurrences of criminal activities.Using both random and planned routes, our patrol officers act as a solid, visible presence to guarantee the safety and security of people and properties in a wide range of business and commercial spaces. The key benefits of hiring our vehicle patrol services are as follows.
Authoritative Presence: Regardless of what type of business you run or commercial property you own, using our vehicle patrolling means you'll have complete peace of mind in regard to the security of your employees, clients and visitors. The active presence of our security officers will act as a strong deterrent for criminals. A healthy and safe work environment will ensure that your visitors patronize your business and you'll find it easy to grow and succeed.
Fast Response Time: When it comes to responding to a security situation, nothing can beat the readiness of our mobile patrol team. All our security patrol officers are expertly trained to detect and deter criminal or illegal activities before it gets worse. Enhanced responsiveness is one of the key features of our patrolling team. Whether the threat is low-level or a major one, feel confident that our vehicle patrol team will deal with the situation in a wise and rapid manner.
Greater Security for Larger Areas: One of the best things about mobile patrol services is that they are designed to secure large premises. While you may use other security alternatives, using our vehicle patrol will enable you to constantly monitor every corner of your apartment complex, business property, shopping mall, construction sites and other commercial spaces.
Performance Beyond Typical Security Services: Our security patrol officers go much beyond their typical duties of patrolling the business premises. They physically check every area of the property for any kind of illegal issues or lock/unlock services that might compromise your security. Our guards will check locks, doors and windows as well as inspect the pools, recreation rooms, parking lots and garages. They'll inspect the interiors of your premises as well.
How We Can Help You With Our Mobile Patrol Services
No two retail clients are the same. Each retail shop owner has its own specific security needs. We have several years of experience working with a variety of retail businesses. With the help of our highly dedicated team and well-trained retail security officers, we have been providing security services to a large portfolio of retail properties, stores and shops all across Chicago, IL.
To equip your retail business with the right kind of security measures, you need to find out the kind of security threats you are facing. When assessing this, you need to take two main types of threats into account.
Most importantly, hiring our mobile patrol services means that you'll immediately bring down the losses and liabilities. If your business premise is well-protected against thefts and damages, you won't have to spend money on restoring assets or repairing the damages done.
Let's Talk About Your Security Needs