We offer a comprehensive list of event security services for all types of shows, concerts, and conferences in the greater Chicago area.
We regularly work with corporate, private, and industrial clients to plan, facilitate, and provide professional event security for ultimate protection and a unique attendee experience.
Our experienced guards are highly trained and known for their professionalism, reliability, and transparency.
If you have an upcoming event approaching, call us, where we offer the services of unarmed or armed tactical security guards to accommodate your needs throughout the greater Chicago area.
What Event Are You Planning?
Putting together a secure event requires specialized knowledge and training. We offer services for every stage of the event planning process. From venue planning and point of entry security to surveillance and working with local law enforcement, our safety officers can do it all.
Any time you plan to get a large group of people together, security situations can arise. Keep your venue, all attendees, and your event organizers and staff protected with unarmed or armed security guards that come highly recommended throughout the greater Chicago area.
Here are a few of the most common events our safety guards are accustomed to guarding and protecting.
Concerts & Music Festivals
Keep the music playing and the crowds surging with safety and security provided by our security experts. We can protect the performers, keep order despite high attendance rates, and offer constant surveillance to prevent criminal activity and vandalism.
Marketing Conferences & Art Auctions
To put together a successful conference or auction, each aspect must be timed perfectly. Our security experts can ensure that your event is perfectly planned and that all threats are assessed and mitigated. At the end of the day, you can remain confident that your event is going exactly as you suspected, and all while our safety guards have your back.
Political Rallies & Fundraisers
Whether you are drumming upvotes or raising funds, you want to ensure that your event goes off without a hitch. We can work with event planners to ensure the venue is secure, that VIP speakers are well-protected, and that assets are safe from the beginning of the vent until the very end.
Sporting Events & Trade Shows
Sporting events and trade shows are designed to bring like-minded people together. Unfortunately, tensions can still run high, criminal activity can occur, and vandalism may be rampant. Our armed or unarmed security guards can manage entrances and exits, conduct surveillance using CCTV technology, and provide regular foot patrols to keep crowds organized and the event transpiring without any safety issues.
Surveillance, Crowd Control & First Aid
An event of any scale is a prime opportunity for the least expected. For that reason, our security guards employ a series of specialized skills, including technical surveillance countermeasures, bomb sweeping, K9 crews, alarm surveillance systems, VIP transport, and first aid emergency response services.
The bottom line is that our safety guards are trained and experienced with keeping your event safe and all attendees well-protected. No matter how large or small your event or how many locations you need to be protected, our safety guards are ready to provide you with specialized service with a quality assurance guarantee.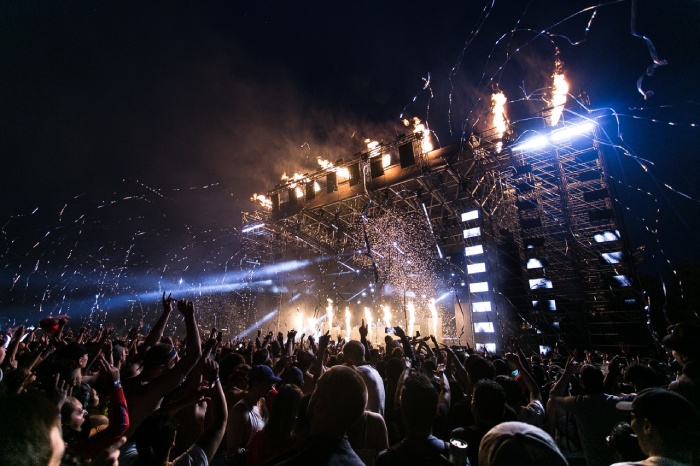 As a full-service event security company, we don't just provide security; we can also assist with planning and strategies. These services are helpful for event organizers, because they may not be cognizant of every available threat that can befall an event of any size or nature.
Our safety guards can analyze the event scope to determine if threats may be present. If potential threats are identified, you will be provided with clear and direct response actions to keep those threats under control.
While the event is ongoing, our guards can interact with the public and provide assistance as needed. All the while, the strict focus will remain on the event and all attendees. These services can include surveillance and VIP protection. If threats do present themselves during the event, you can be sure that swift action will be taken.
Event Security Guards Ready to Act as Needed
Each of our security guards is trained and prepared to act quickly and calmly in the face of any dangerous situation. The initial goal of our safety guards is to diffuse the situation and avoid violence, however possible. Common techniques used by our guards can include verbal communication and other non-violent means. This ensures the protection of other event attendees while the situation is brought under complete control.
If force is required, our safety guards are aware that other attendees could become injured if an altercation occurs or deadly force is used. For that reason, our guards never take their responsibilities lightly. Your guards will be mindful of collateral damage and errant injuries while dealing with all potential threats. Of course, all actions and occurrences will be detailed in logs and reports to keeping you updated on all safety issues. This is our promise to you as our event security client.
Let's Talk About Your Security Needs