Retail shops and stores face significant risks of theft, fraud and data breaches. It is your duty to ensure that not even the slightest lapse in security happens. To help retail businesses successfully deal with this challenge and keep employees and assets well-protected, Tribe Security offers a full range of retail security services.
Whether you operate a small fashion store, a factory outlet or a large supermarket, security and safety should always be your top most priority.
Anti-theft services are required not just to safeguard your bottom line but to also keep your reputation intact. If the retail security measures in place are not up to the mark or you are facing various levels of threats, you should reach out to our office in Chicago right away for your free consultation.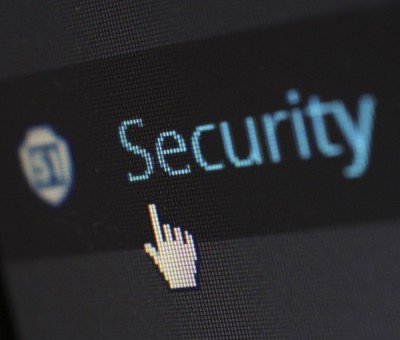 Our Range of Retail Security Services in Chicagoland
Static Retail Security

Monitored Alarm Systems

Access Control

Employee Awareness Training
Why You Should Hire Our Retail Security Guards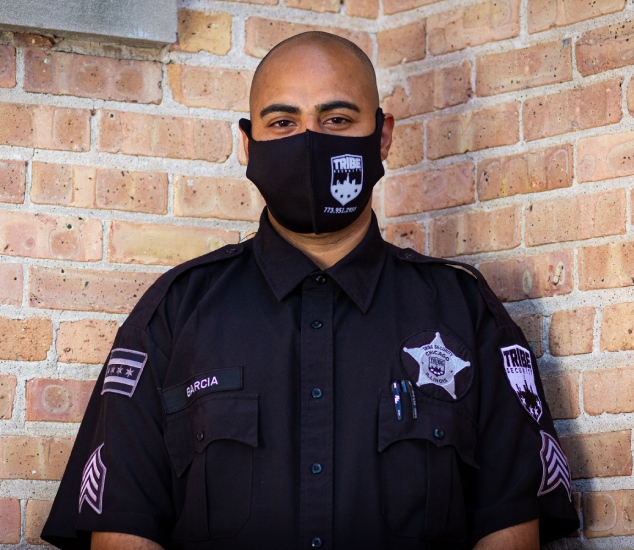 From day one, it's been our first priority to provide each client with unparalleled security services. Our retail security guards are not just adequately trained and well-versed in a wide range of surveillance technology, but they also perform their duties with utmost passion and professionalism.
At Tribe Security, we have a rigorous screening system to handpick the most skilled and the finest security guards to guard retail stores. Our security officers undergo various tests and programs to remain up-to-date with the latest security tools and technology as well the evolving needs of retailers.
We assign you a client manager who will supervise the entire guarding procedure and ensure that the security services you receive are of the highest standards.
Our security guards are well-trained in greeting and communicating with visitors in a friendly manner. In all situations, the officers will act fairly without discriminating on the basis of gender, race, religion or nationality. When dealing with the public, they use moderate language.
Build an Effective
Security Plan for Your Retail Business
No two retail clients are the same. Each retail shop owner has its own specific security needs. We have several years of experience working with a variety of retail businesses.
With the help of our highly dedicated team and well-trained retail security officers, we have been providing security services to a large portfolio of retail properties, stores and shops all across Chicago, IL.
Consider Both Physical & Digital Threats
To equip your retail business with the right kind of security measures, you need to find out the kind of security threats you are facing. When assessing this, you need to take two main types of threats into account.
From assessing the security threats your retail business is facing to building a robust security plan, our competent professionals will advise you and guide you throughout the entire process. Our security professionals have extensive cross-sector knowledge and deep expertise to deal with any kind of security threats and devise the most ideal solutions as per need.
Physical Threats
Security threats that involve physical breaches are termed as physical threats. When you are running a retail business, you should always have measures in place to stop internal theft, shoplifting and burglaries.
Take a closer look at all the areas of your store to identify physical threats. When you are aware of what items are the most stolen, you'll be in a better position to decide what kind of security you should put in place for safety.
Digital Threats
When running a retail shop, you should have security measures in place to protect customer and payment data. Cyber break-ins plague all types and sizes of retail businesses.
Apart from ensuring that your payment processing system is PCI compliant, you should also keep all the hardware and software programs in your store up-to-date at all times.
The Retail Security Guard Is Responsible For:
The security officer works actively and remains alert at all times. Equipped with effective communication and people skills, they are competent professionals to deal with various types of challenging situations.
If they notice suspicious behavior or find someone breaking criminal law or breaching the security protocol, they'll respond immediately and ask the person to leave the retail premises.
Guarding your retail shop or store against unauthorized access

Guarding your properties against theft and damage

Guarding visitors and staff against assaults and unlawful conduct
Safeguard Your Retail Business
Retail security isn't actually limited to the store. It goes much beyond that to safeguard the supply chain and the distribution centers. If you plan to keep the environment of your retail business safe and your stocks secure, you should reach out to Tribe Security in Chicago, IL, straight away. Give our office a phone call to discuss your specific needs and get a free estimate.
Let's Talk About Your Security Needs